Things I have tried
I searched for this in the help docs, but I couldn't find anything related to this error.
I've tried logging in and out of sync, as well as restarting the program.
What I'm trying to do
I have more than 3,000 notes tagged as "#video", but almost none of them are showing up in the right-hand panel. I'm still relatively new to Obsidian, so tags are a bit confusing to me. Here's an example of a note I tagged as #recipe, but it doesn't show up in the "tag:#recipe" search. On top of that, I have a lot more tags on those notes, but they're not showing up on the tag pane on the right. It does, however, show up in the plain "#recipe" search query. I want it to be counted in the tag pane, though.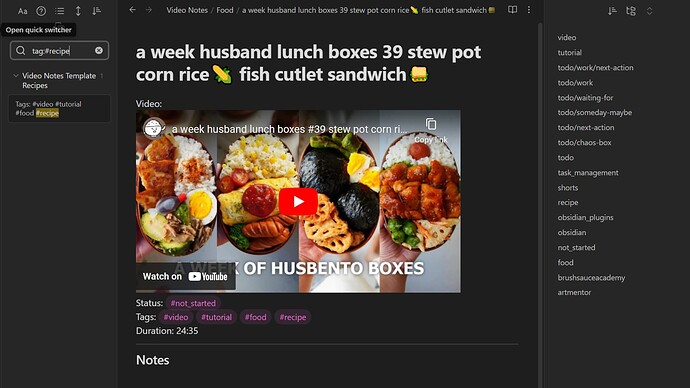 I'm not sure what I'm doing wrong here, and I feel like it's a rookie mistake. Can someone please explain to me what I can do to fix this?