Here is a use case – imagine a single note showing contents of 'Poisson Distribution', image from wikipedia: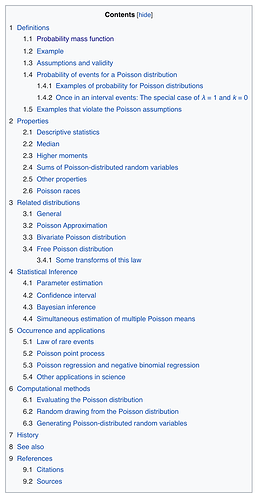 In the same note, I am able to link all the headers to the TOC section, just like a wiki.(Check)
I can also make a new note each for '1. Definitions', '2. Properties', etc. and link the title back to the original TOC note. (Check)
Question: Now, can I link the subheaders (1.1, 1.2, 1.3, 1.4, 1.5) created in the new note '1.Definitions' back to the original note?
Basically - I am looking for a way to create chapters in their own note, and view their contents in a super TOC. Is this already possible? or perhaps there are other workflows to workaround?
This sort of TOC can also be very handy to view as a mind map/tree.
Thanks!