This only happens with some SVGs. I'll provide one that triggers the bug below.
Steps to reproduce
Open a new obsidian note.
Paste in an SVG that triggers the bug.
Observe that in edit mode the output is correct
Observe that in reading mode the output is different and incorrect.
Paste SVG into an external SVG renderer / html and observe that the output is always correct.
Expected result
This SVG should be rendered on the page: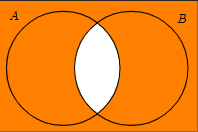 Actual result
In reading mode this SVG is rendered on the page instead: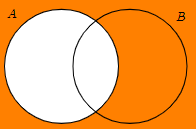 Environment
Operating system: Windows 11 Home
SYSTEM INFO:
	Obsidian version: v0.15.9
	Installer version: v0.15.9
	Operating system: Windows 10 Home 10.0.22622
	Login status: not logged in
	Insider build toggle: off
	Live preview: on
	Legacy editor: off
	Base theme: dark
	Community theme: none
	Snippets enabled: 0
	Restricted mode: on

RECOMMENDATIONS:
	none

---
Additional information
Here is a paste bin of the above SVG file which triggers the bug.
SVG Code
Here is a link showing the SVG being rendered correctly in an html file:
nathang.dev/fileshare/svg_test.html
This SVG was originally generated using tikz. Here is the tikz code, however I don't think this is probably relevant considering the SVG is rendered correctly everywhere other than obsidian:
% Required packages
\usepackage{tikz}
\usetikzlibrary{backgrounds}
 
\begin{document}
 
\begin{tikzpicture}[thick,
    set/.style = {circle,
        minimum size = 3cm,
        fill=orange},
	background rectangle/.style={fill=orange}, show background rectangle]

% Set A
\node[set,label={135:$A$}] (A) at (0,0) {};
 
% Set B
\node[set,label={45:$B$}] (B) at (1.8,0) {};
 
% Intersection
\begin{scope}
    \clip(0,0) circle(1.5cm);
    \clip (1.8,0) circle(1.5cm);
    \fill[white] (0,0) circle(1.5cm);    
\end{scope}
 
% Circles outline
\draw (0,0) circle(1.5cm);
\draw (1.8,0) circle(1.5cm);
 
\end{tikzpicture}
 
\end{document}