Something about the tag search results, although I digg it, feels incomplete.
I am particularly concerned when I consider ways to sort through all the tag references I have. What happens if I'm working with 200 tag references? How does anyone sort through that?
Seems like the best I can get to getting as much results in the window as possible is by extending it, like this: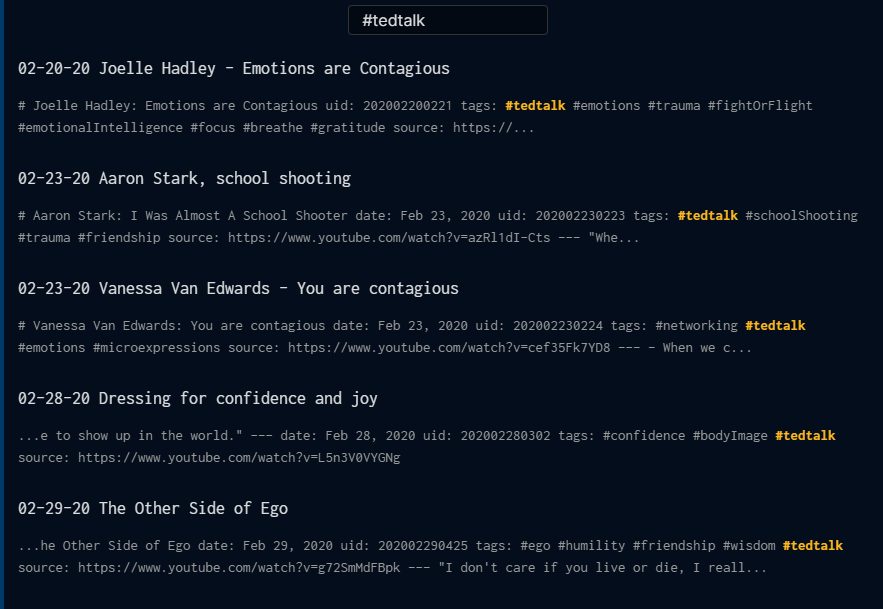 A few suggestions:
I think some of my suggestions can be molded into a single solution. I am just looking
1. A Card-list kind of layout?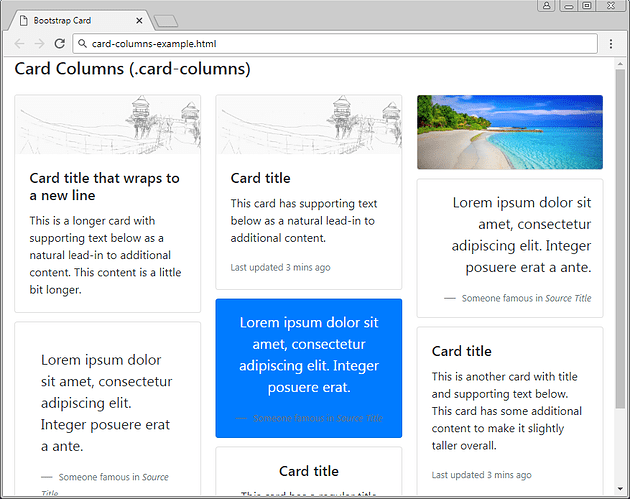 I considered this as a way to fit in as many files as possible.
2. Advanced search?
Could work.
3. Show title, but instead of search results, show line number location where the tags are present.
Something like this: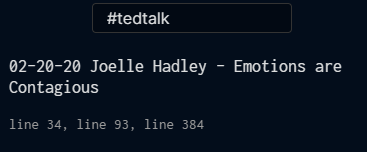 and you could click on the line and it takes you to the reference point.
Maybe this particular one could work as a plug-in, but I am not totally clear on how these sorts of things are considered. I figured since we already have a way to link to the reference tags on the markdown page anyway, this one could be the most feasible or the quickest one to implement.