Any chance we can get Sublime Text's multi-select feature in Obsidian?
It is tremendously helpful to manipulate files that follow a particular pattern and modify them accordingly.
For example, you could have a list of items that have nothing in common but still select empty spaces and new lines and manipulate like so to draft a message that can be later batch processed.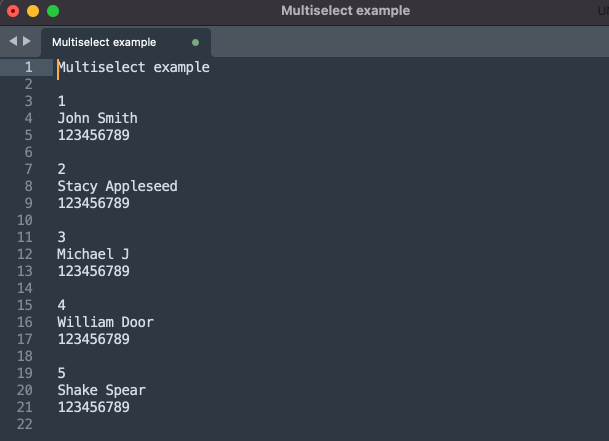 Multiselecting your done/pending ToDo items and carrying them over to a new file,… multiselecting Obsidian across a document and renaming all entries of Obsidian to ObsidianMD, multiselecting all your H1 Headings and creating a table of contents almost instantly…
Over the years, it is one of the applications I've always had to install in every system I use due to the time saved when processing files with a pattern.