Steps to reproduce
Open Sandbox Vault
Create a note with single line breaks in between 2 paragraphs
Make sure Strict Line Breaks setting is OFF.
Expected result
I used BR tags which are not ideal of course.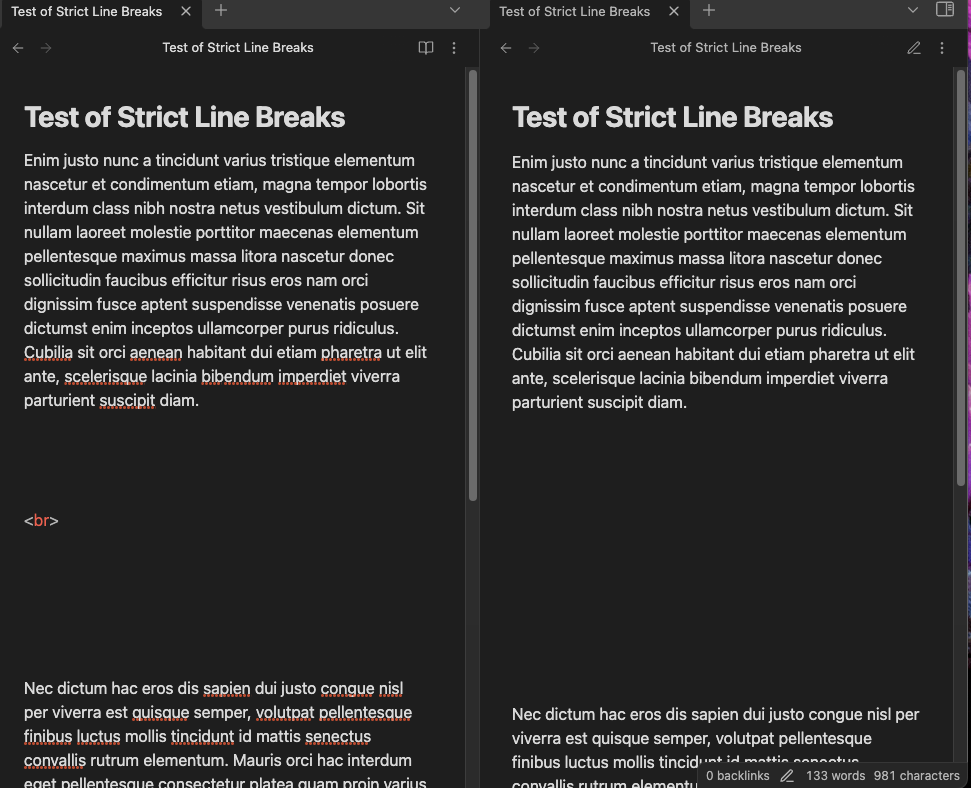 Actual result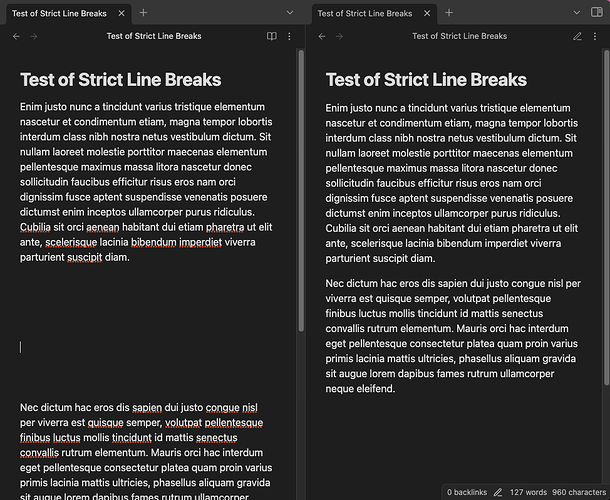 Environment
SYSTEM INFO:
Obsidian version: v1.4.12
Installer version: v1.3.7
Operating system: Darwin Kernel Version 21.6.0: Thu Jun 8 23:57:12 PDT 2023; root:xnu-8020.240.18.701.6~1/RELEASE_X86_64 21.6.0
Login status: logged in
Catalyst license: none
Insider build toggle: off
Live preview: on
Legacy editor: off
Base theme: dark
Community theme: none
Snippets enabled: 0
Restricted mode: on
RECOMMENDATIONS:
none
Thank you!