Hello forum,
I found a "strange" behavior if one clears a set date in the properties.
What I'm trying to do
When a date is set and I clear this entry by the button of the date grabber of the properties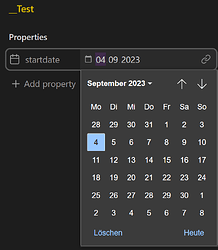 after clear date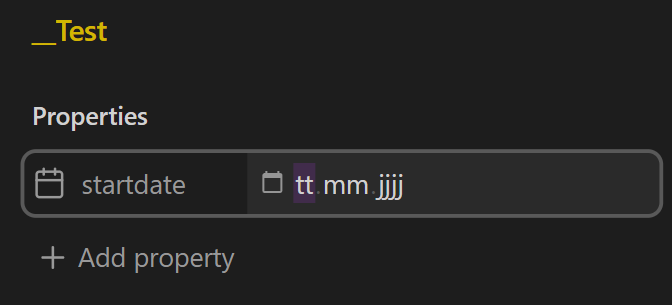 obsidian didn't clear the value correctly.
It sets a "" in the field.
switch to properties 'source'
I became aware of it, as I didn't get any outputs in my dataview table.
well, to a string field I would say ok, but this is a date field, that awaits another data type.
Does anybody know how to fix that? It's fiddly always switch back to source view, to check if the value is clean…
thanks in advance.
Things I have tried