Templater is exhibiting some strange behavior when I use the "New Note from Template" command. Instead of opening the new note in the note viewer area, it instead opens the new note in the left sidebar, replacing the file explorer. Here's what it looks like: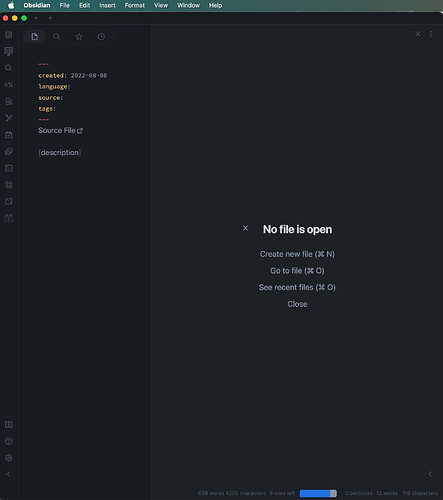 Notice how the note icon now appears left to the search icon. To make the file explorer re-appear, I have to quit and restart Obsidian. The note icon remains, and I have to manually delete it. Then I can open the file as normal.
Can't find anything explaining why this happens or how to fix – any ideas? Thank you!!