Why the new loading screen is so ugy? Can it be something clean like this in small modal window?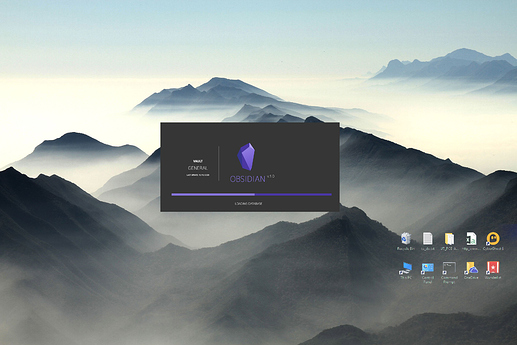 Make standard loading screen - separated and loaded as modal window
Make progress bar go nicely from 0 to 100% for all processes - not blink like crazy several times from zero to 100…
After that make nice gentle transition to app not just re-blinking the window…
Show in loading screen details about to vault that is opening, so user can have some insights while he is waiting
For example looks for DevonThink loading screen - neat professional, and user is not bothered that the app is loading slower.