Hello,
I have searched through the forum and found a lot of similar questions and answers, however, I'm just a little bit confused with the terminologies, etc and also quite new to Obsidian.
What I'm trying to do
Using the stacked tabs option view - I can't seem to figured out why there is so much empty space and how do I adjust it so I can maximize the width of the editor?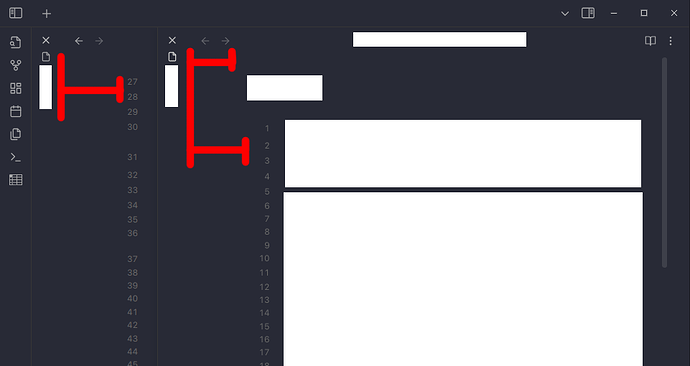 Also, if I'm not using stacked tabs, that wasted space is still there where I marked up in red on the screenshot attached.
It's pretty frustrating, visually for me, as I have Obsidian tiled to the left side of my screen for writing notes and a browser tiled to the right side; from where I am reading stuff.
Things I have tried
I've toggled off the option in the display of the editor settings for Readable line length. I've also attempted to read through the custom CSS section and some of the previous forum posts answering similar questions. I simply don't understand how to go about it or if it is even possible?
Any help or direction would be appreciated, thank you.