Use case or problem
In the file pane of the Obsidian, the files and the folders show in one single pane.
Take the help vault as an example, if I want to expand the How to folder: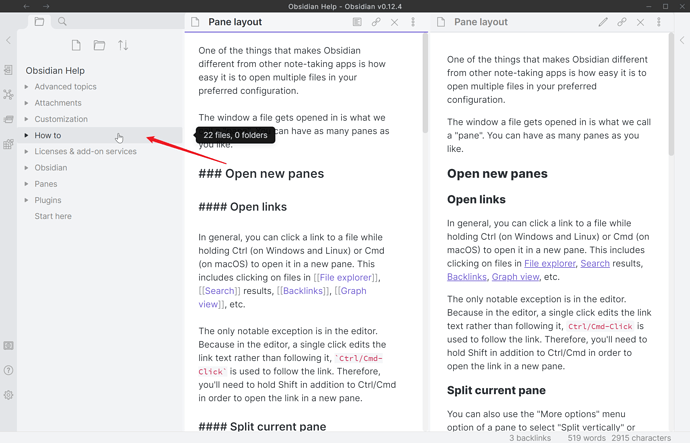 it would become like this: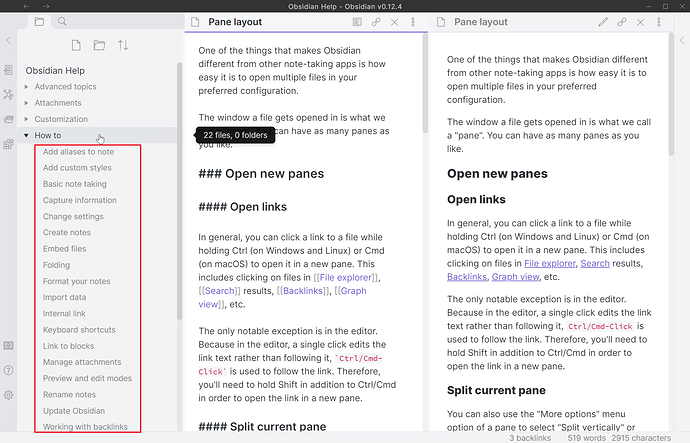 All the other folders are pushed out of the screen. If I want to check out the Panes folder, I have to collapse the How to folder, then expand the Panes folder. That's not pleasant, right?
Proposed solution
To improve the experience, the split view could be introduced, which means the File Pane is split into two parts, one parts only show the folders, and the other parts only shows the files within the selected folder, like this: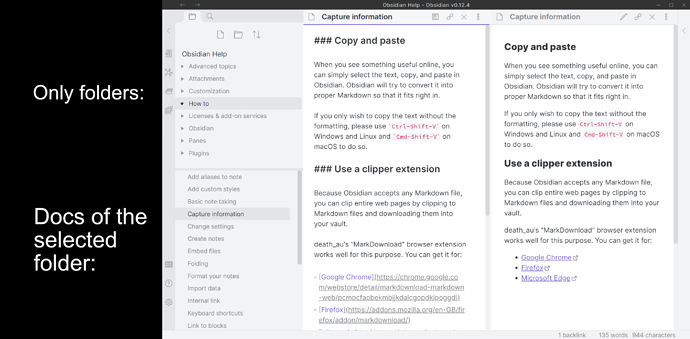 In that way, exploring the vault architecture won't require frequent expanding and collapsing operations any more.
Current workaround (optional)
Bear with it.
Related feature requests (optional)