I am using a Dataview query to display all the notes which have a YAML field called "area", and the value of that field is a link to the current note.
I am then grouping those notes using the "realm" field.
Right now, the groups are sorted in alphabetical order.
I would like them to be sorted in a custom order.
    dataview
    TABLE
        rows.file.link AS "Name",
        rows.type AS "Type"
    FROM -"Templates"
    WHERE contains(area, this.file.link)
    SORT file.name ASC
    GROUP BY realm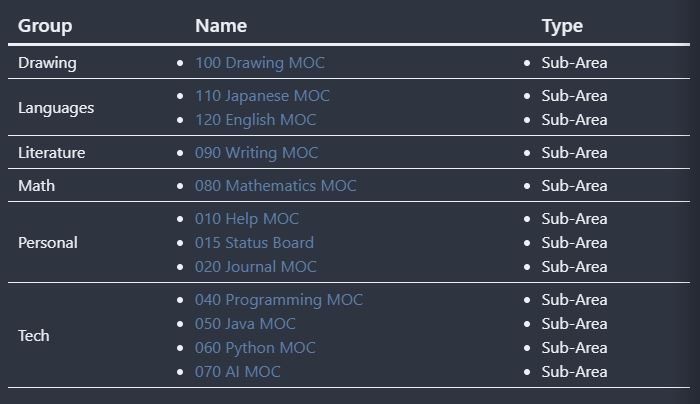 I tried converting the query to DataviewJS, but couldn't figure out the WHERE clause.