In my graph, a node is sitting perfectly on a link, but it is not linked to either of the nodes that that link represents.
I've seen this a few times before in my main Vault, but here is a simplified version of it.
Expected:
The "force" simulation appropriately distances unrelated nodes from each other.
Actual:
Nodes that have no reason to be close to each other look as if they are connected.
Screenshot from Obsidian: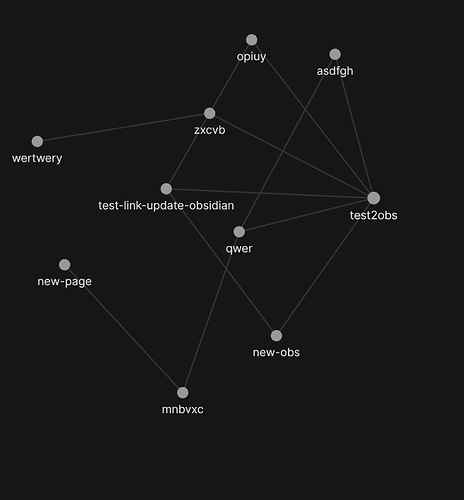 Screenshot from Foam/Markdown links (which uses d3js as well)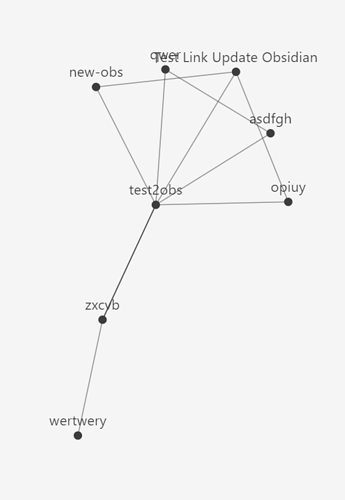 You can see that in the Foam version, the "zxcvb" and "wertwery" notes are off on their own tail, as they are only connected via "test2obs".
In obsidian, they are overlapping the "opiuy"-"test-link…" link, making it look as if zxcvb is connected to both.
Sorry in advance, I should have used non-gibberish names.
I also notice that there are a couple nodes at the bottom (mnbvxc and new-page) that are not showing on the Foam version (likely due to some compatibility issue), but it shouldn't be happening regardless.