Hello everyone, I recently started using obsidian to write out my statistics notes. Unfortunately I am experiencing a strange problem, which has never happened to me with notion or latex.
Some of my headings do not appear in the outline, and if I try to do "Extract this heading", I get the error message "Failed to find heading".
I would like to understand if I am doing something wrong in the formatting of my headings, as I do not understand what could be causing this problem.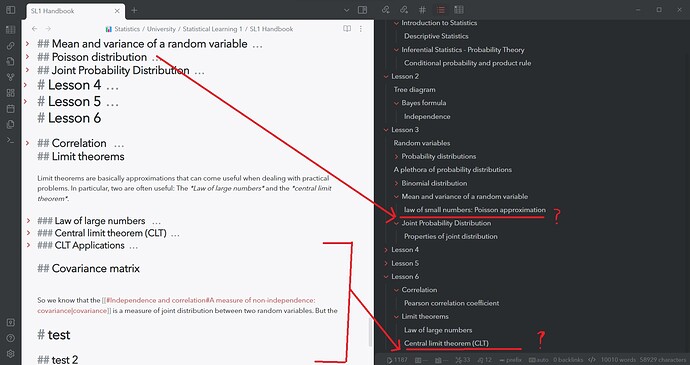 Things I have tried
I have tried deactivating several plugins and my theme. I have tried opening the markdown from a new vault and tried formatting the headings differently (===) however, the problem persists.