Hi everyone, Thanks a lot in advance for reading my post and taking the time to try to help!
What I'm trying to do
I'm trying to hide those buttons (See screenshot) or move it to the lateral bar.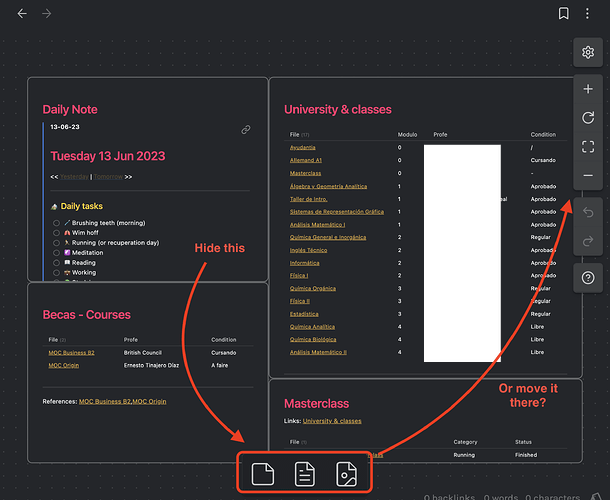 Would there be a way to use a snippet to do that? If you guys already have one I'd love to have it!
Things I have tried
I looked on the forum and reddit, saw people having the same problem but didn't find any solution.
Thanks a lot!