This could be a side-effect of the using new backlinks pane or just a personal preference, so let me know if so!
The default behavior of using CMD+Click in preview mode or CMD+Shift+Click in edit mode is the link being clicked opens up in a new pane split vertically.
This behavior is not replicated with the new backlinks pane open.
Example of current state in 0.7.3: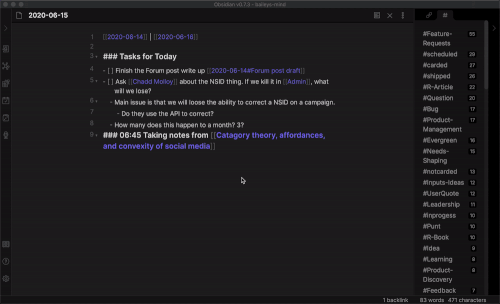 Expected Output
The behavior that I expect to happen when a new pane is opened is that it would follow the default pattern of opening vertically.
Bonus: The new pane also has its backlinks pane open

.
Also, notice when I clicked into the new pane, the backlink pane didn't change.