What I'm trying to do
I want to be able to set a variable on one note or canvas page and then be able to call that variable on another note or canvas page.
I found a forum post that describes exactly what I am trying to do, unfortunately I was not able to recreate the solution and the thread was closed due to inactivity without a resolution.
I tried following the example from @Erisred but I can't get the variables to populate. For both pages I toggled between reading and editing mode and that didn't fix it.

I noticed in the example the dataview command after '=' is highlighted in a darker shade and I am not seeing that on mine. I feel like that means the line is not being recognized as code but I am not sure how to fix that.
I have updated all my plug ins and made sure dataview is enabled. All of the toggles in the dataview settings section have also been enabled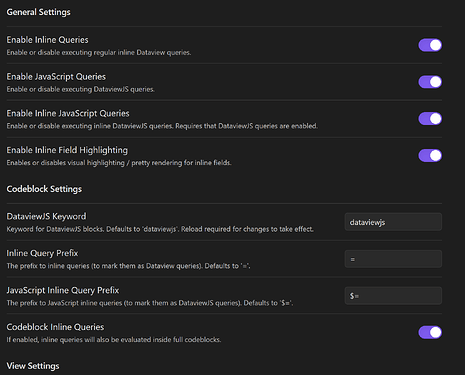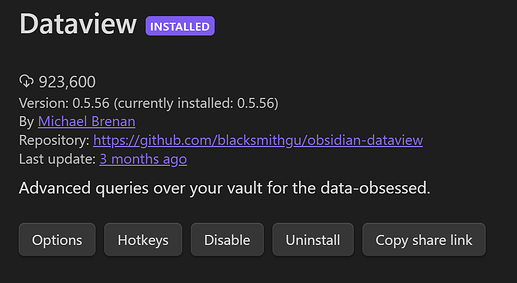 I know just a tiny bit about coding so please speak slowly to me haha