Steps to reproduce
When I search for single words, Obsidian finds the files.
When I combine words, the files do not show up.
Expected result
I expect that Obsidian combines the phrases I use.
Using operators like AND and OR between the words didn't help.
Actual result
No results turned up: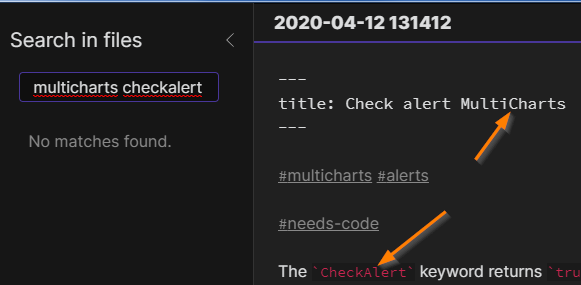 I would expect that this file from my Vault folder to show up in the search.
Environment
Operating system: Windows 64-bit
Using custom CSS: No, just the dark theme.
---
Additional information
There are no errors in the 'Console' tab of the developer tools.
I searched the forum for similar bugs, but didn't find any. I might have used the wrong words though, so apologies if this is already reported.