FEATURE REQUEST
Today: Search Results sort by title, unable to sort by date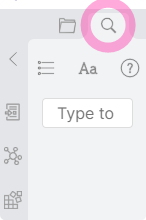 Obsidian Search serves search results which are currently sorted by 0-9 then A-Z etc by note titles. It is not able to list Last created and/or edited notes on the top.
Request: Need search operators for date sorter
To have Search Operators support for sorting notes/files by Created date and Edited date in both directions old to new and new to old, for a refined searches while they are save/link/transclude-able.
(PS: performed searching before creating this request)