Hi. Search is completely dead for me. I cannot search for anything. I also cannot click on tags as that seem to rely on the search feature.
Things I have tried
I have tried to change to default theme. I have also tried to disable all custom plugins.
I have also tried to switch different features of the search on/off. But since not even tags are working I think its something in the core functionality.
What I'm trying to do
I'm trying to search and klick on tags.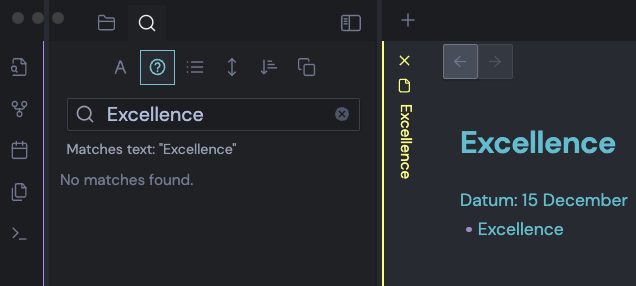 I can also mention that "right clicking" on a tag in the list of tags does not work. No popup menu comes up.