Steps to reproduce
UI issue only - Under the Search functionality, the indication as to what on/off functionality associated with the "Collapse results" and "Match case" area is too subtle. The font color difference is the only indicator.
Expected result
Currently on shows as: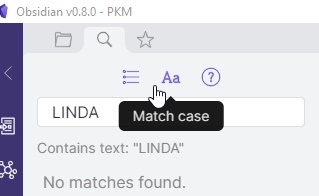 Currently off shows as: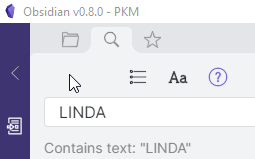 Suggestion - If the status of a button is ON, make it more visible. Here is a quickly hacked together image to indicate "Match case" is on using a pressed radio button motif.

Actual result
N/A
Environment
Operating system: Windows 10
---
Additional information
N/A