Now all folders are automatically collapsed when one launches Obsidian.
It would be really nice to have the previous state of the folders to be restored at the beginning of each session.
So if it was like this when the app was closed last time: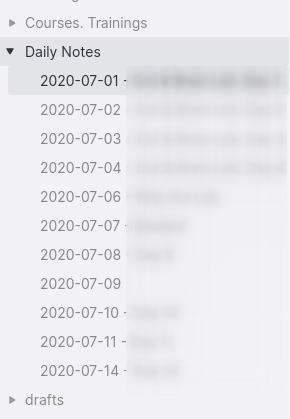 It will remain the same the next time Obsidian will be opened.