In relation to this request from @maartin, I created this similar request.
It would heavily raise comfortability to have the opportunity allowing one to open a note directly in the OS's finder or explorer. In particular because Obsidian is a file-based app.
This would speed-up actions like creating, sorting and re-organising files and folders, especially when it comes to attachments.
An implementation could look like this: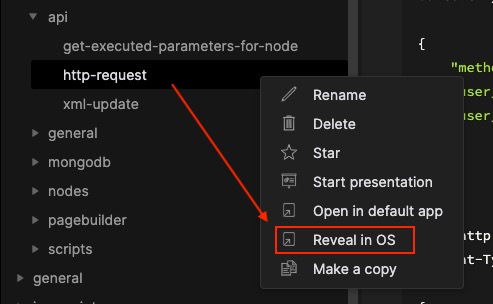 BTW: This is one of my most used allday-feature while working in VS Code.