I use "Book Search" Plugin to fetch book details & add them as front matter.
When I add the front matter, author column is fetched like this.
author: Bruce Bueno de Mesquita, Alastair Smith

I fetch this data using the dataview script on a new page called "Book Summary Library"

book_summary_library.md

TABLE WITHOUT ID
	link(file.link, title) as Title,
	"![|60](" + cover + ")" as Cover,
	"#"+author as Author,
	category as Category,
	total as Pages
FROM #Book-Summary📔 
WHERE !contains(file.path, "Templates")
SORT title ASC

It fetches all notes with #Book-Summary📔 tag & make it into a table.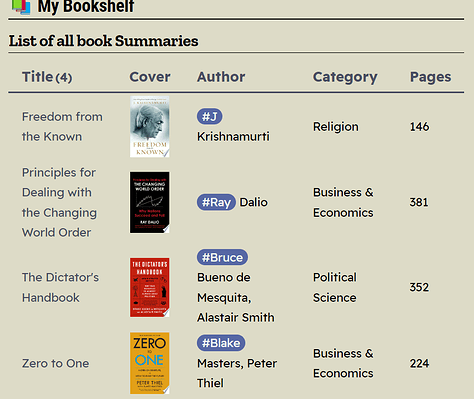 I want the Author column to show clickable author tag.
I use "-" for whitespace & "" as prefix for author tags.

eg :

#Ray

Dalio as #Ray-Dalio

Sometimes there are two authors for one book. they are seperated by ", ".
I want it to display like this

eg:

#Bruce

Bueno de Mesquita, Alastair Smith as #Bruce-Bueno-de-Mesquita , #Alastair-Smith
Basicaly,
I want to change "whitespace" into "-".
Also, if possible "comma + whitespace" into "#"
Please help