I do use PDFs a lot, programming, lectures, research papers, books. We All know that PDF is the universal format and widely used in every industry. To the point obsidian has a dedicated PDF viewer.
I'm asking for help because I know I'm not alone here who use/read PDF and transcribe its content into markdown notes.
Enough rambling. I want to split two tabs (up/down or left/right) without the clutter of obsidian's huge UI. some sort of Zen mode like for PDF and notes in split screen.
See this? these Huge Titlebar[1] and Sidebar[2] + the clunky space under the titlebar? it eat 20% of the whole space.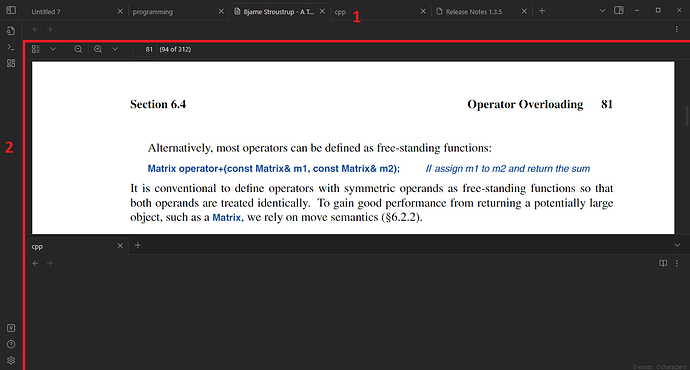 I wants it to be like this