Hey everyone! I'm troubleshooting a frustrating quirk with the Things theme. See screenshot below.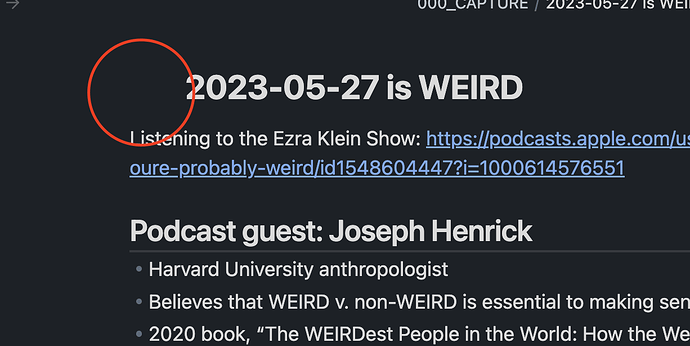 What I'm trying to do
I would love to be able to remove that indent in the inline-title!
Things I have tried
I have tried modifying both the theme directly and using the Style Settings community plugin. For some reason, I cannot target the div.inline-title class, and I admit this is 100% due to my lack of knowledge about how themes work.