Hi All,
I'm importing a massive doc of vocab words & definitions and I'd like to structure it for better readability in Obsidian. I have almost no regex experience

The old setup
Every vocab word starts on a new line followed by a space, a hyphen, and another space. (But not every new line starts a new word.)
Here's an example of 3 word entries:
Before
How I want it to look after regex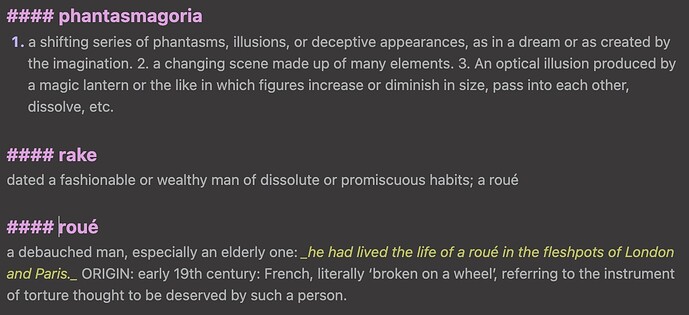 Thank you!