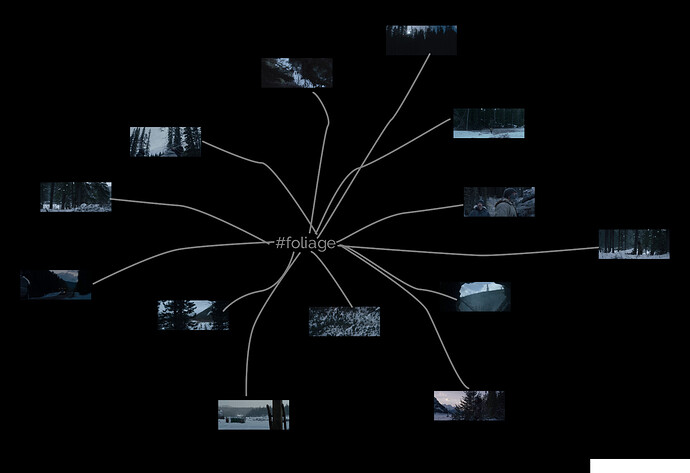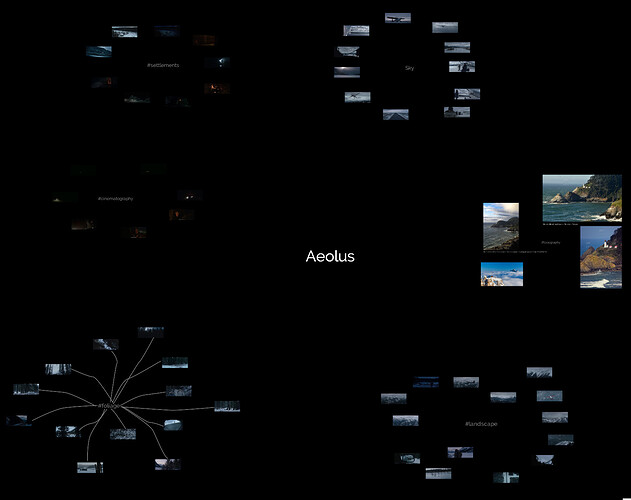 I'm a game designer and tech artist and I often work with a large number of images when I am gathering references for art.
I'm currently building my own reference/knowledge management system within Obsidian, for all kinds of information - video, music, books, movies, etc. While the current system of having a note for each item I want to record works great, I found it difficult to use it for image references.
What I am looking for is something like the images I have posted. That is my photoshopped strokes on a moodboard from one of my projects. The software I used for simply gathering the images is pur.ref - where it organizes the images into a grid/gallery format.
I would love for a way to have image references within an obsidian vault, so that I can use the same backlinks to refer different pieces of media, art, articles, literature, etc. For example, a particular link [[surreal]] currently has links to books, music videos, movies, etc. I would also love to be able to simply "tag" an image, and add it to my vault. Then when I search by "surreal", I get all the references to it.
I realize one way to do something similar to this system is to have a separate vault, and input each image into it's own note, tag it, and then use the graph view. The downside of this is that I can't see the image that I have tagged with the tag, just the circle/node.
An ideal workflow would be
Get image.
Uplaod/paste/input image into vault - either each image into it's own note, or multiple images into one note, tagging each image with tags such as [[surreal]], or [[dark]].
Moodboard - Similar to the search feature, search for tags such as "surreal" and have all the images tagged surreal come up and be visible with links.
Tag the tags - Like in the second image, be able to have a larger project name, and have them be linked so that I can search - project name → foliage and have the specific images tagged foliage come up within the project that I have made the system in.
I searched the forum and the internet for this or anything similar to this but have been unable to find anything. If there is a workaround, or if I should post this in the plugins section, please let me know and I would be happy to do so.
Thank you.