Things I have tried
I went
to the the obsidian download page (Download - Obsidian) and downloaded the latest installer
(1.1.15 for Mac).
I removed the old version of Obsidian by uninstalling it with the un-installer of Parallels toolbox first.
Then I installed Obsidian again, and opened my existing folder where my vault lives.
My problem is that if I right-click on the Obsidian Icon in the mac tray, I get all kinds of old links to vaults that I used in the past, but no longer use.
How to make it look like a new installation with only the vault that I opened?
There does not seem to be a way to delete the bad links.
Maybe I am doing something wrong…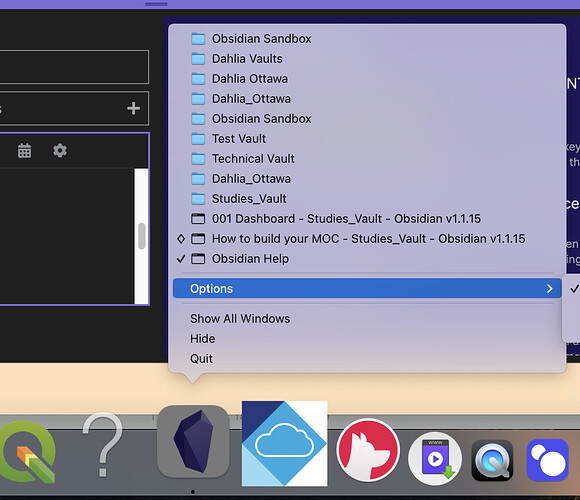 best regards