Steps to reproduce
Application Version: v0.13.13
Safe mode: on
Open a new vault
Create any two pages, one is called AAA and another is called BBB
Press Ctrl + o to switch to AAA
Press Ctrl + o again
Application froze!
Expected result
The application expects to continue work and allows to switch to another page.
Actual result
The whole application froze. Need to right-click the tab and quick the application. Alt + F4 does not work.
Environment
Operating system: Windows 10 Professional 21H1 19043.1415
Obsidian version: v0.13.13
---
Additional information
First time switch: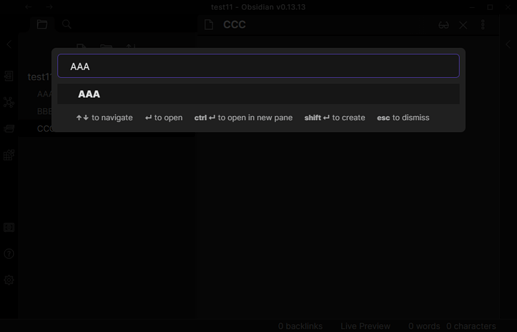 Second time switch: