Things I have tried
Hi all,
I am trying to return notes based on some metadata. I have been using Obsidian for only about two weeks. I am using this code to return notes.
TABLE arpabet as "arpabet", arpatype as "arpatype"
FROM "words"
WHERE contains(arpatype, "FrU VoM")
sort file.ctime desc

Here is a visual if it helps: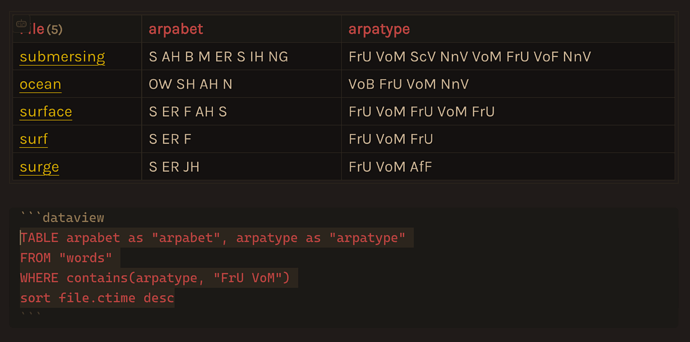 What I'm trying to do
I would like to return notes that contain the values in any order. So for this example
"FrU VoM" or "VoM FrU"