Hi ! I have a little problem with the utilisation of the Annotator wich I can install on my obsidian application on my IPad but wich I can't activate.
I get this error message :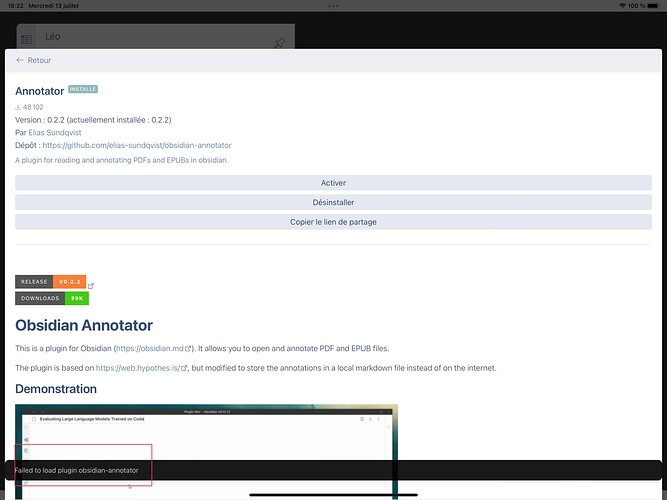 I really need this plugin. So if anyone have solved this problem, I will be grateful if you can help me.
Thank you in advance for your time.