Hi all! I am experiencing an issue when trying to move a note that has been created using the iOS shortcuts app, and hoped that someone may know of the solution.
Currently, I have the following workflow set up to quickly take a note from my iPhone: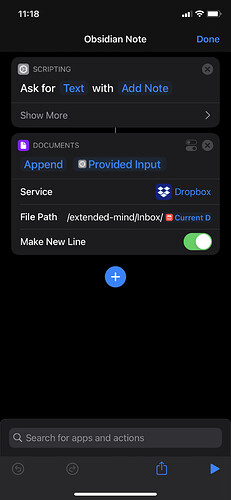 The shortcut allows me to save a new note directly to my Obsidian vault, using Dropbox (where my vault is stored).
However, I am then unable to move the note from my 'Inbox' folder to, for example, my 'Seedling Notes' folder, using either drag-and-drop (as below) or right-clicking on the note and choosing 'move note'.
Any help that the community could offer would be greatly appreciated!