Automatic link suggestions should have a search order which prioritizes pages which begin with the typed text over those that simply contain it.
If I start typing "M", I very likely want a page that begins with M. What Obsidian offers is every page that has an 'm' in it, in seemingly random order. I think the results are good, but the ordering is not. As an example, I wanted to link the page Müspellheimr, which does exist and appears in the list, but I got the results in the following image: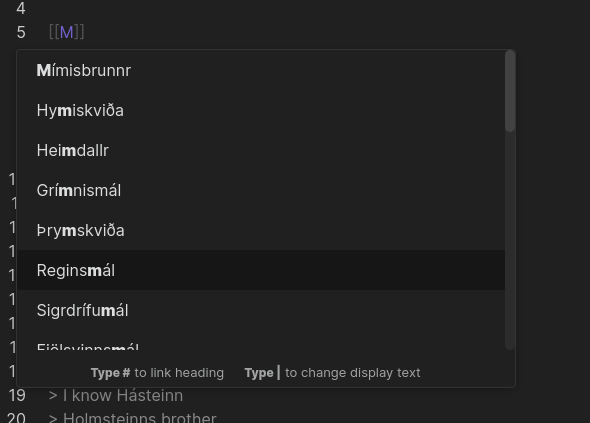 Müspellheimr is pretty far down the list, even though I only have a handful of links that start with M. And since the list isn't even alphabetical, finding the one I want requires either a lot of scrolling and scanning or typing more letters. In my individual case, I have to use Compose Key a lot, and try to avoid it whenever possible, so I'd much rather type "M", press down arrow a couple times, and hit enter.