Good evening,
I have a little problem with my dashboard in Obsidian. I want to apply the css class cards to my projects and goals dataview tables but not to my book list dataview table. Here you can see my book list and I like the way it's rendered: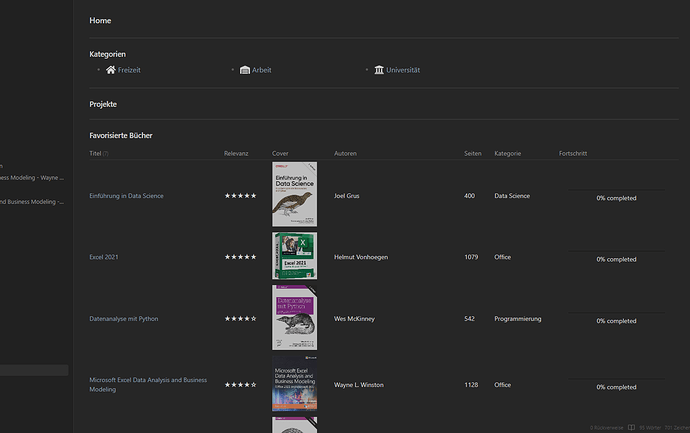 And now when I apply cards to the note. The progress bars going out of the cards and that looks awful: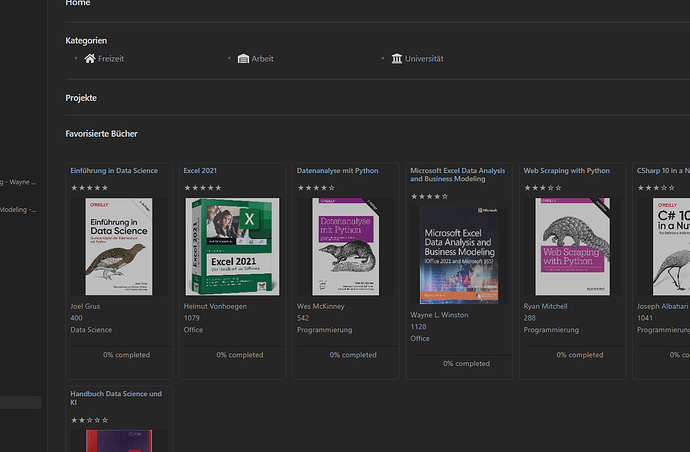 Okay the cards style doesn't look that bad if someone can help me to fix that progress bar problem but I really prefer the first solution where I hopefully could apply cards only to a few elements in a note. If that is possible.
Things I have tried
I searched in the internet but I didn't found something helpful. I tried a workaround with embedding a note in a note but that didn't look nice.
I really hope someone can help me.