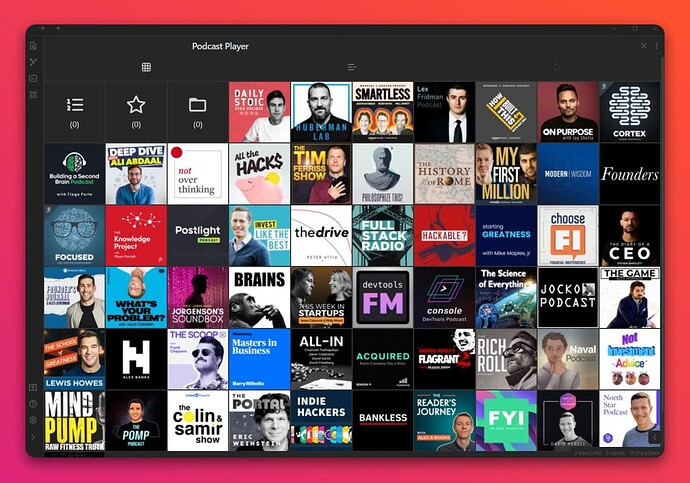 You can find the documentation here.
---
The one goal for PodNotes is to make it easier to write notes on podcasts.
Here are the features that will help you do that
.
Features
Mobile friendly
Podcast player built into Obsidian
Add any publicly available podcast through search, or custom feeds by URL
Track played episodes & playback progress
Create podcast notes from templates with metadata about episodes
Capture timestamps & link directly to the time in the episode
Download episodes for offline playback
Support for non-podcast local audio files
Installation
This plugin is in the Obsidian community plugin store. You can find it by searching in the store.
Other installation options can be found in the documentation.