2022-04-18 update: the plugin has been renamed to "Daily notes opener", if you installed "Daily notes new tab" before, please uninstall then reinstall the new one.
---
Hi there,
I'm happy to share my first Obsidian plugin called Daily notes new tab, just search its name in Community plugins to install it.
This plugin adds a command for opening daily notes in a new tab (so that a keyboard shortcut could be used!) and gives extra control over the behavior of daily notes.
Features
Provides command and sidebar button for "Open today's daily note in new tab"
Find and focus on the already opened note to avoid redundancy
Determine end of day time, let you open the right daily note at midnight
Colorize the daily note pane to make it outstanding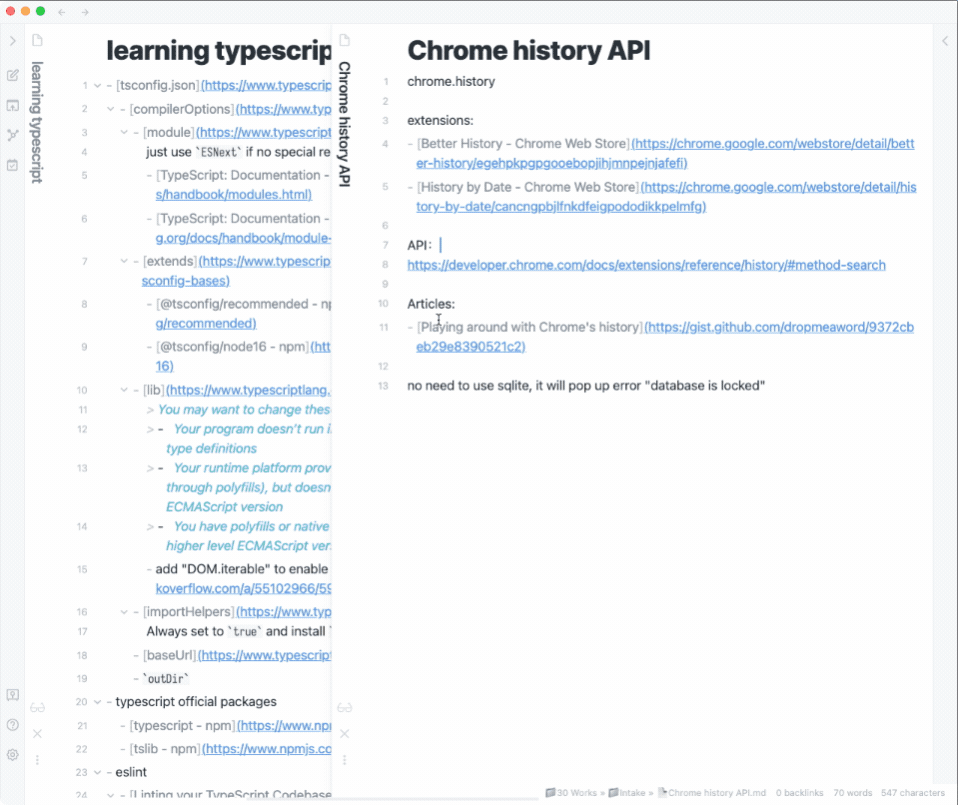 Settings
End of day time

Determine today's date, if the value is 03:00 and the current date-time is 2022-03-03 02:59, then the date for today is 2022-03-02.

Default: 05:00

Always open a new tab

Set true to always open a new tab even if the daily note is already opened, otherwise, the plugin will try to find the existing daily note and focus on it

Default: false

Background color

Set the background color of the daily note

Default: #ffffff
Credits
This project is made possible by the community surrounding it and especially the wonderful people and projects listed in this document.
Projects: