Hello, this is a helper plugin I'm working on these days. I got the idea from this twitter post and found it super useful when typing in edit mode with lots of urls, as is shown below:

After refactoring the link structure, the doc becomes more readable: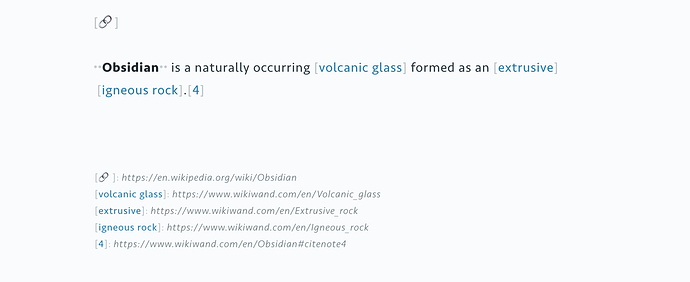 You can either click on sidebar icon, or typing command Footlinks in command palette to restructure your current article, taking all your urls to footer part.
Download it by searching Footlinks in third-party plugins, and here is the GitHub repo. Feel free to request features & report bugs in the comment, or via GitHub issues!