I couldn't find an easy way to do this, so I made a quick plugin that lets me create Nodes based on templates. I don't think this is quite the same as the Templater plugin - I want to choose a template to make a note from, insert info by hand, and have the Note created in the right place, with the info in.
Each Template (which is just a Markdown file in a certain directory) gets its own command in the palette, and can set what folder the note should be created in. There's a popup to put in values for variables, so you can fill in info without leaving the current note.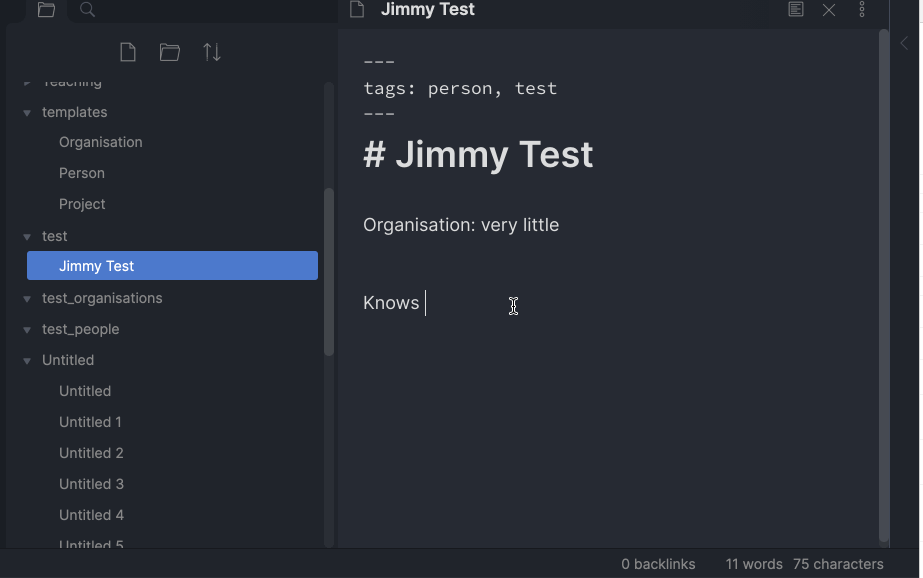 It's not at all refined or tested, but you can find it here: GitHub - mo-seph/obsidian-note-from-template: Simple plugin to create Notes from a template, and f
Caveats: you need to reload Obsidian to update the set of Template commands - but hopefully that doesn't need to happen very often!