I use Obsidan for year now and I am still not very happy with how it works with inserted pictures in notes.
My notes are very often full of screenshots. But the problem is that when I paste image, the embedded image destroys the note hierarchy like this: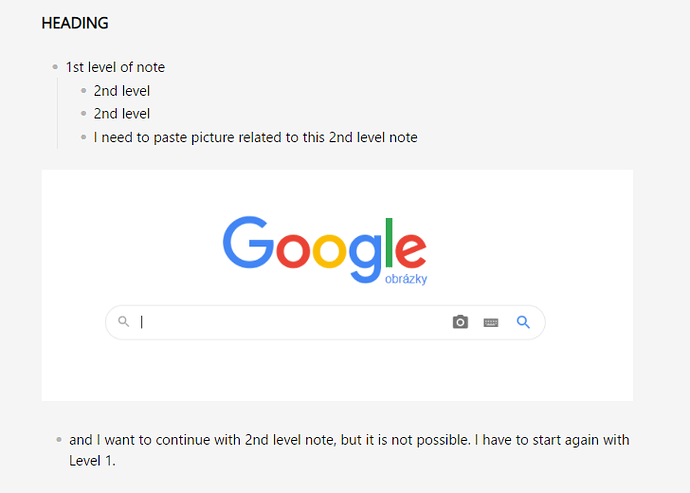 I can insert picture like 2nd level, but it doesn't look nice in the note at all, because there is a completely empty bullet point above the picture. But the hierarchy remains.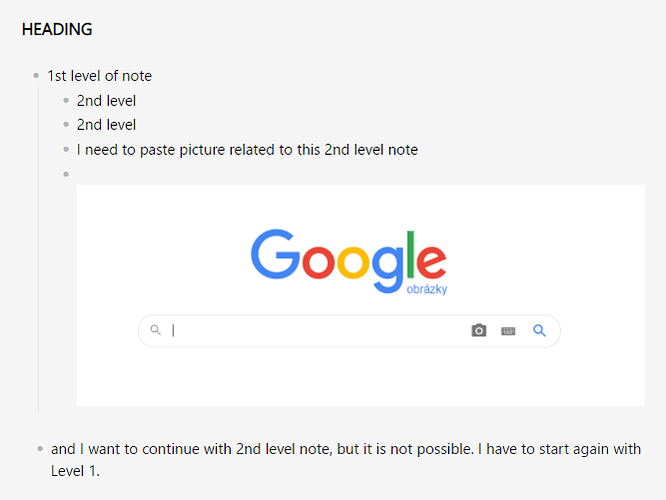 I am doing something wrong? Do you have any tip for me?