Use case or problem
When you create footnotes, it is rendered by Obsidian and they're listed at the end of note after a horizontal line. Due to the fact that when you collapse the last header in note the whole footnotes section will get collapsed which is not ideal for reading.
Footnotes: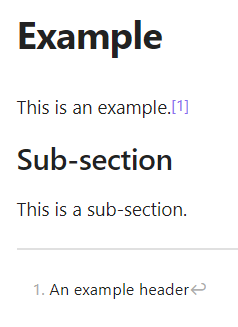 When collapsed: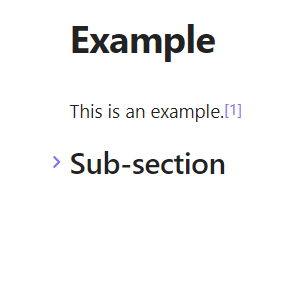 Proposed solution
Either allow user to add custom headers for footnotes or treat the footnotes as it's own section (Ideally level 1/2 header).
Current workaround (optional)
While adding a header solves this problem, it's not good looking either and it makes the horizontal line meaningless: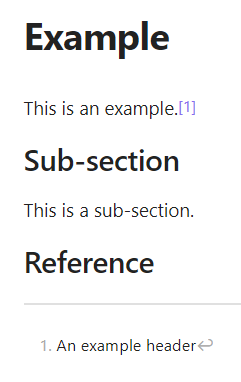 Related feature requests (optional)
I haven't find any, yet. Correct me if I'm wrong about it.