Hello,
My configuration: Mac SO Sierra 10.12.6 (16G2136)
Obsidian: Version 1.1.9 (Install 0.14.5)
Icloud for synchronization
I have in a new vault a note of which I added a pdf by the drag'n'drop, which gives as line in the note ![[lefichier.pdf]]. But, the pdf does not display and I have the following message:
PDF error, Failed to load PDF document.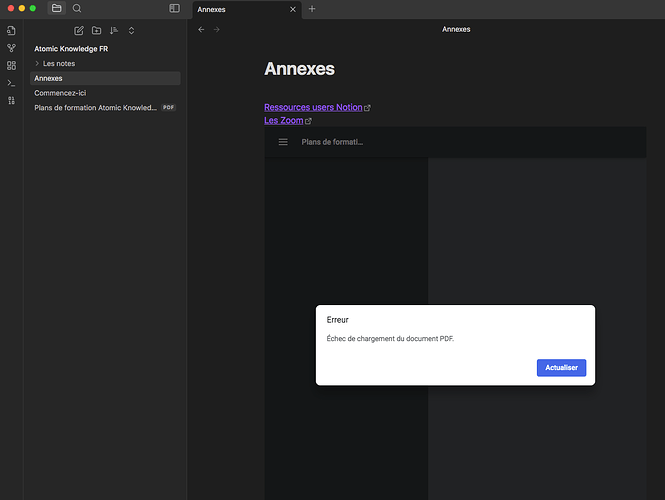 On my iPhone IOS 15.7 and Obsidian 1.41 (83 API v.1.0.3) it works, I see my PDF.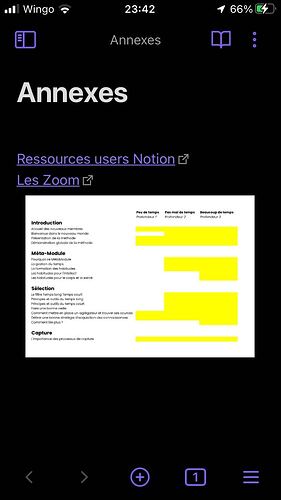 I took the vault out of the iCloud folder, on the desktop of the Mac, and I have followed the procedure, disabled all community plug-in and tested in the sandbox vault
but the error persists, the same on restarting the computer.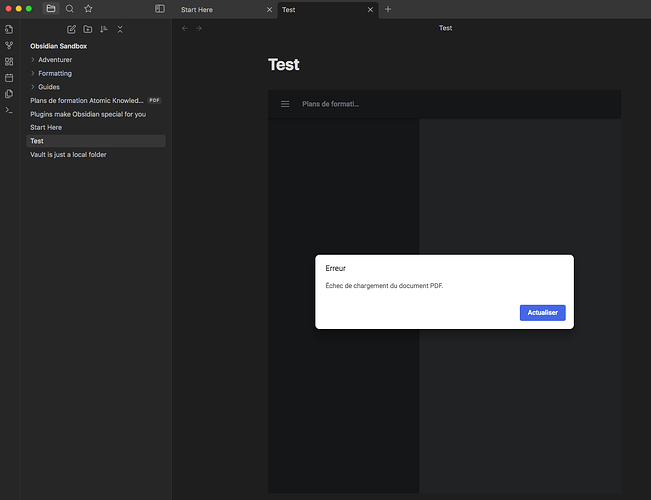 SYSTEM INFO:
Obsidian version: v1.1.9
Installer version: v0.14.5
Operating system: Darwin Kernel Version 16.7.0: Sun Jun 2 20:26:31 PDT 2019; root:xnu-3789.73.50~1/RELEASE_X86_64 16.7.0
Login status: logged in
Catalyst license: none
Insider build toggle: off
Live preview: on
Legacy editor: off
Base theme: dark
Community theme: none
Snippets enabled: 0
Restricted mode: off
Plugins installed: 0
Plugins enabled: 0
RECOMMENDATIONS:
none
Do you have a lead?
Thank you for your help.
Mario