What I'm trying to do
I want to export dataview with inline queries that involve latex codes
Issue
When I export my file, the rows after latex is inserted does not show up. Like the following:
Original Table: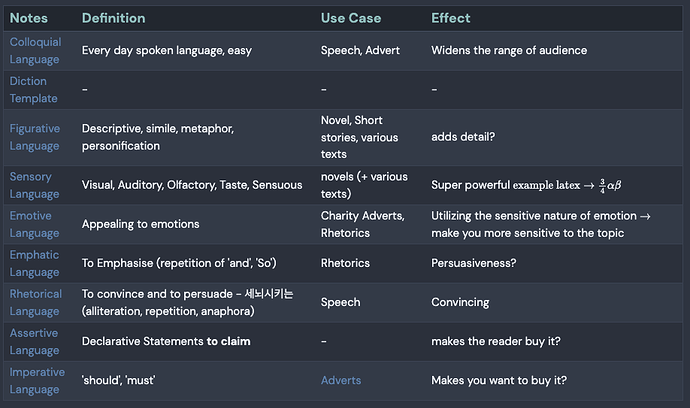 VS.
Pdf exported Table: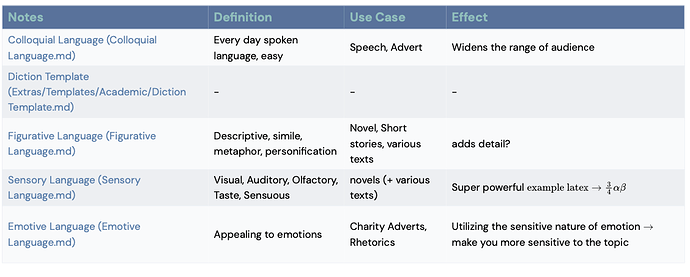 As you can visibly see, the rows after emotive language (in which $\to$ is inserted for right arrow) don't show up. This occurs for other notes where I have latex.
What have I tried?
It only happens for pdf export and has no effect on obsidian usage, which is why I suspect that this may be a css problem.
Hence, I tried switching out my theme but the issue still isn't resolved. I do have some CSS code snippets, but nothing that interferes with export…
I'm not exactly sure how to fix this. Is it possible to fix this issue with CSS? (I don't know how to code) Or is it something completely unrelated? Are any of you experiencing the same problem?
Please comment any additional information that may be required to properly diagnose this issue!
Thanks in advance for your help!