What I'm trying to do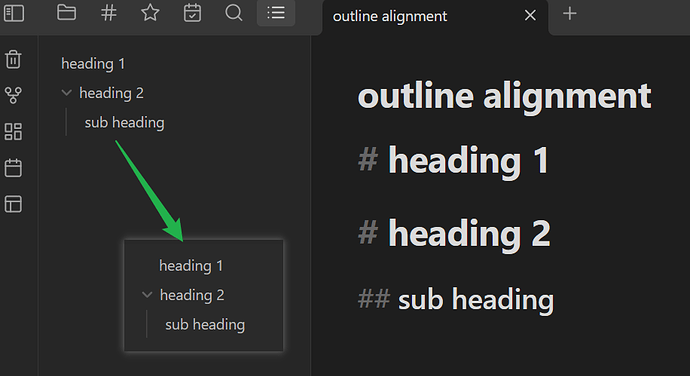 As you can see in my screenshot, my notes have 2 level of headings, but in the outline pane of this note, it more likes it have 3 nested level,
any possible I can change it to the alignment underneath which is pointed by the green arrow?
I have tried
I've searched help docs and forum, maybe I missed something, but I got nothing related this issue of mine.
Not sure if this is only effect me, that's quite strange no one asked this?
I had tried post a question on discord, but I didn't got replying, only some post under my one shows: read todo. I didn't see any related thing in todo as well.
I am newbie in community or discord, sorry, I just want to know if there is a way to align the outline like the green arrow pointed in the picture above.