Things I have tried
Obsidian help file, bug reports.
What I'm trying to do
I would like to see the outgoing links for a note in the right side bar. But they don't show up there even though I can see other things on the right side bar such as backlinks, graph, tags, etc.
I have enabled the "Outgoing links" core plugin too.
Here is a screenshot: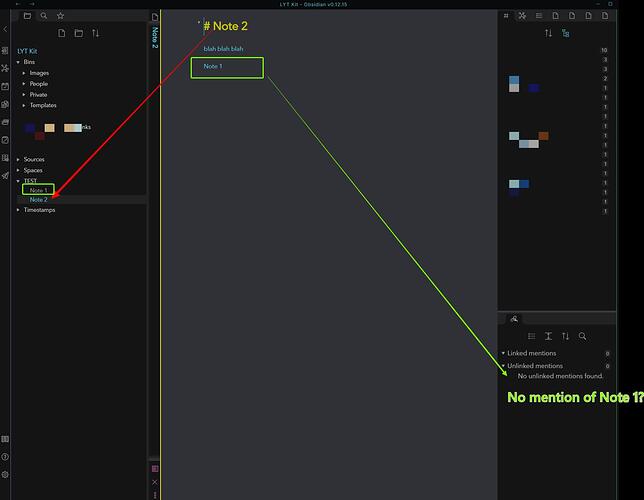 Notice that I have created both Note 1 and Note 2 in the same folder and same vault. Now I mention "Note 1" in Note 2. Note 1 should have been picked upon in some kind of an "outgoing links" pane on the side bar. But I don't see that pane in the side bar. Then I thought since I am using this for first time, maybe outgoing links is in backlinks pane. It is not there either.
I know that the outgoing links is working because when I click on the three vertical dots on the side of the note and choose "open outgoing links" then it shows up at the bottom of the note horizontally. See below: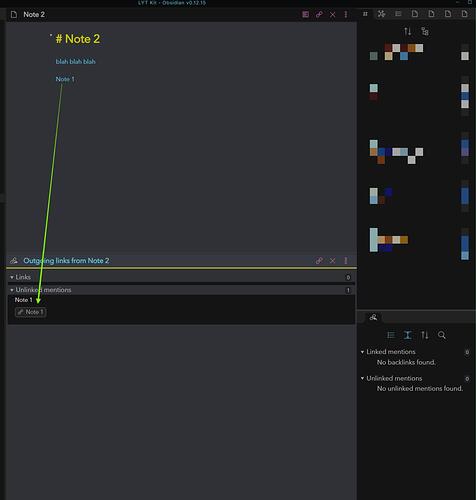 So why is this thing not showing up in the right side bar?
Any idea?