Hello,
@uriafassina asked in Discord about if there is a way to have the header marks # outside of the paragraph and not inside as in iA Writer.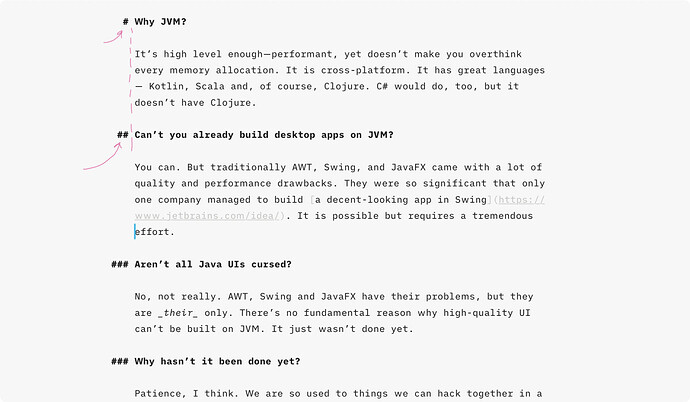 So I started to mess around with Things theme trying to achieve that.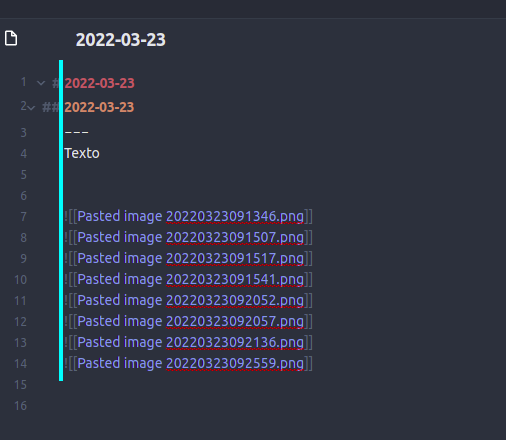 What I did was set text-indent: 1em; inside .cm-content, text-indent: 0.4em; for markdown-preview-view h1 and text-indent: -0.3em; for markdown-preview-view h2.
The idea was to set a text-indent to all content so I could add a negative indentation for the headers.
Well, I don't know the basics of CSS, so the whole question here is, this is the best way to achieve that?
I checked that this messed with indentation of read mode, how I can fix that?