Use case or problem
Inspiration
This feature request is inspired by web browsers. When the cursor is hovering over a hyperlink, a tooltip is displayed to give the user some basic info about the link. Here's an example in Safari 14: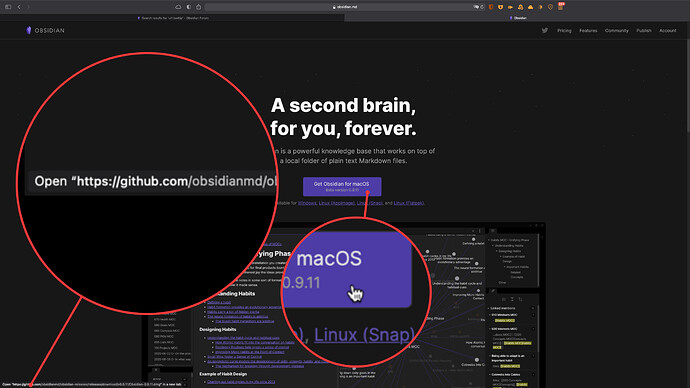 Before I click the link, I can already see from the tooltip what domain I'll be taken to (in this case, GitHub). I find this feature especially handy when reading blog posts with lots of hyperlinks in it.
The tooltip also dynamically changes in response to modifier keys, e.g. Download <url> when ⌥ is held down.
Use case in Obsidian
I use hyperlinks a lot when writing in Obsidian. Some are WikiLinks to other notes, some are links to local files stored outside Obsidian and some are web URLs. Personally my workflow could benefit greatly if Obsidian implements a URL tooltip feature so that I can easily grasp a basic idea of the content of the link without having to click on it first.
Proposed solution
The tooltip should allow users to tell, at a glance, if the link is another note, a local file stored outside Obsidian or a web URL.
Maybe we can even introduce modifier keys that, when held down, will directly open the linked file in the default application on click. I only attach images in my notes so I'll leave this one to others.
Current workaround (optional)
Related feature requests (optional)