Hey, people!
My first theme was released: Obsidianotion
Your Obsidian with a similar look and feel of Notion. But it's better because it's Obisidian!
I know it can be challenging to migrate between tools, and the processn can greatly impact your productivity. That's why good design can help accelerate the learning curve by creating a familitar context of experience to hlep us focus on the only thing that matters: note-taking.
This theme can help people who are migrating from Notion to Obsidian to feel more comfortable with the new flow and interface. It can also be a beautiful theme for those who already use Obsidian frequently.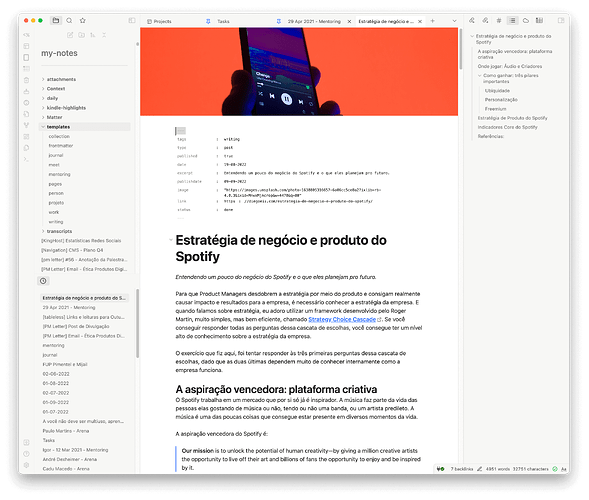 diegoeis/Obsidianotion: Just a little theme for obsidian with notion inspired design (github.com)