I'm fairly new to Obsidian and now I have some issue with iCloud sync.
After creating notes on MacBook , the notes won't be synced to iphone/ipad. in the Obsidian Icloud folder, the notes not synced have a little cloud icon and will only sync if you selected it. as shown in the attached picture.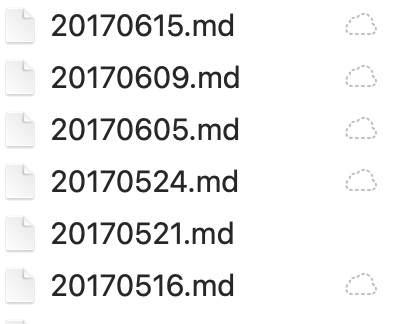 What I'm trying to do
Trying to get notes sync between MacBook and IOS deveiecs.
Things I have tried
Restart the system, won't work.
selected the note files in question, then it will sync, but i suppose i shouldn't have to do this manually for all new notes.
thanks for all your help in advance.