Steps to reproduce
I don't know exactly, since I've been using Obsidian for a while so I'm not sure 100% what triggered it. Right now all I have to do is open Obsidian, and I see a blank screen.
The last thing I tried doing was copying my notes over to a dropbox folder so it can be synced with my dropbox. Maybe that's what triggered it.
Expected result
Notes.
Actual result
A blank screen: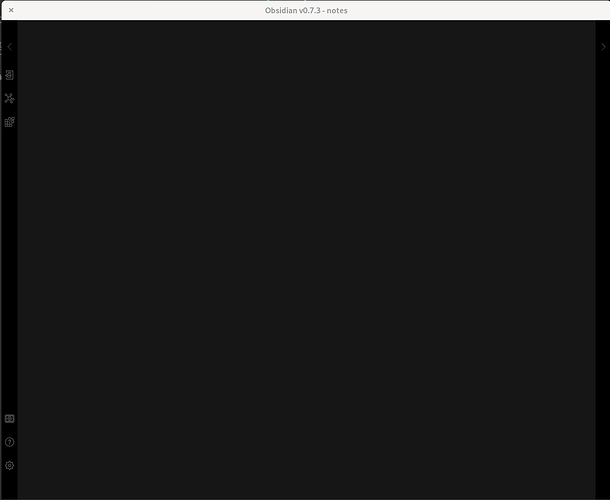 Environment
Operating system: Linux Fedora 32
---
Additional information
I tried re-installing. I'm using the AppImage, so I deleted it and downloaded again from obsidian.md. I also deleted the folder located at ~/.config/obsidian. Nothing changed the above result.